Carpet Cleaning
Protect your investment and health with professional Carpet Cleaning in Warrington
Trust our certified carpet cleaning technicians to roll into your home or business with the latest state-of-the-art carpet care equipment. What this means for you is that we will get it right for you the first time within the shortest turnaround time.
Our training and experience allows us hit the mark regarding what industry experts including most carpet makers recommend. Whether it steam cleaning or hot water extraction, we will keep a close eye on the make, layout, and composition of your carpet.
When our powerful equipment hum to life combined with top cleaning practices; dirt, debris, grime, allergens, and odours on your carpets do not stand a chance. This has made us the #1 carpet cleaners of choice to make your carpet feel and look like new- clean, fresh, and healthy.
Our work is not done if you're not satisfied. Enjoy 100% satisfaction guaranteed carpet cleaning service here in Warrington. We stand behind our services, and we hope your carpets will be the next receive our professional carpet care.
Outstanding results
We are professionals meaning we use professional cleaning methods, materials and equipment. J&D House Services will thoroughly clean your carpet- the deepest clean, eliminating every particle of dirt and grime from the very deepest layer of the carpet like you will never be able to achieve thus giving you the desired result and satisfaction that your indoor environment looks and feel awesome.
Fair prices
J&D House Services provides carpet cleaning services for homes and businesses at incredibly competitive prices. So when it comes to saving extra cash yet having the job done, you now have reliable carpet cleaners to turn to here in Warrington.
Healthy indoor environment:
What you might not know is that your carpet can be a harbinger of danger because dust, spores, allergens, and microscopic organisms are some health risks that easily accumulate in carpets. Unfortunately, regular vacuuming is not cut out to handle most of these hazards. J&D House Services cleaning methods and superb equipment and materials will not only clean your carpet but also eliminate any health hazard lurking in your carpets thus making your home safer and healthier.
Our approach
The first step involves a complete attention to detail inspection of your carpet. Here, we are particular about your concerns, the type of carpet we're dealing with, and the problem to be addressed.
We do care about our result and will give an honest assessment before the clean but unfortunately a permanent mark or stain will always be permanent and we can't promise to remove them from the carpet or fabric. Also important, we will not be held responsible for any existing problems before the clean or due to incorrectly fitted or not properly secured carpet and fabrics.
We will always test fabrics before cleaning for problems such as colour run, shrinkage to determine the best approach to clean each fibre encountered.
Because we are a full service cleaning business, we will help you move your heavy furniture and delicate materials without compromising the quality of our services. However, we have a duty to care for ourselves- we will not move everything that we feel has a potential of becoming damaged.
That's not all, we don't just complete our task and go, we will provide you with tips and suggestions concerning caring for your carpet.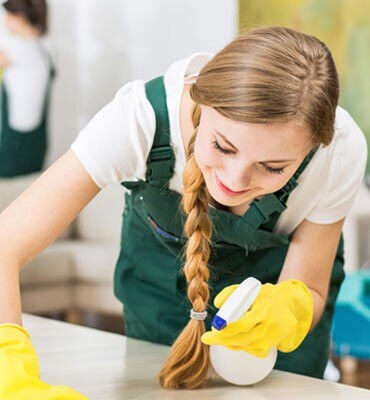 Service Information
Price :

£35

Cleaning Hours :

1-3 Hours

Number of Cleaners :

02 Cleaner

Visiting Hours :

09.00am - 06.00pm

Contact :

07414441797

E-mail :

info@jdhouseservices.co.uk
The deep carpet cleaning method we use is hot water extraction. This procedure is used to treat both carpets and upholstered furniture. Although this treatment is widely known as steam cleaning, it is more advanced than a regular steam cleaning process. Hot water extraction couples high pressure, for agitation of the carpet fibres, with hot water to speed up the reaction time. This is how professional hot water carpet cleaning works:
A high-pressure nozzle shoots a powerful stream of hot water and cleaning product deep into the fibres of the carpet. A suction hose works simultaneously to pull back the water and cleaning solution along with any soil, dust and grime, to leave the carpet deeply cleaned. The nozzle can suck up around 95% of the liquid.
Professional steam carpet cleaning is appropriate both for synthetic rugs and those made of wool fibres.
The drying time depends on the type of the carpet fibres, but it usually takes between four and six hours. Please avoid walking on the carpet until it has dried completely, to prevent re-soiling and slips.