Keep Your Work Place Germ Free With Our Routine Cleaning
Gym Cleaning Services For Businesses
J&D Clean has been providing affordable and customised services for "gym cleaning in Warrington" for over 10 years through a team of trained and professional cleaners. If a reliable and experienced gym cleaning company in Warrington is what you're looking for, look no further. J&D Cleaning is a prominent name in high-quality cleaning industry. We cover Cheshire & Yorkshire.
GYM CLEANING WARRINGTON 
Professional Gym Cleaning for Better Health of Your Members
J&D is 100% UK owned and locally run cleaning company that provides gym cleaning services to businesses and households in all major suburbs of Warrington.
Gyms are like a place of worship for bodybuilders and health-conscious people. They use this place not just to build up their muscles but also to improve their overall health.
Considering that, they shouldn't have to deal with dirty or unhygienic gyms. But let's face it, people sweat a lot when they're exercising. And this is why it is very important for you, as a gym owner, to regularly and thoroughly clean your gym premises, machines and everything else to maintain proper hygiene standards.
Being a regular and full-time gym cleaning company J&D House Services, we understand how important it is for gym owners to keep their places clean so as to be able to provide high-quality and safe services to their members. At the same time, we understand how difficult it can be to do it yourself, having no experience or resources for the job. Hiring a full-time cleaning staff is also not feasible, because of the high cost and time commitment. This is where we come in.
Hire expert gym cleaning services from one of the top gym cleaning companies in Warrington, Liverpool, Manchester, Leeds and another Town. Call us at 07 414 44 1797 to schedule an appointment!
Fully insured operations with Public Liability Insurance and Worker Compensation
It's important to keep your gym clean because it's a prime space for bacteria and harmful germs to grow. J&D House Services will wipe down your equipment to ensure that there is no lingering sweat or dirt on it so that your clients feel comfortable using your workout equipment.
Your floors see a lot of traffic. That's why J&D House Services will clean all types of flooring, from hard floors to carpets. Our team will use the best technique for your type of flooring, whether that be a vacuum or a steam cleaning. We'll treat your floors with an anti-bacterial product for a clean surface.
J&D House Services have many cleaning Solutions that are not only tailored to suit the needs of our individual clients but also the needs our clients individual cleaning budgets. With flexible hours of operations we can ensure that all your cleaning requirements are completed professional at a time that suits you.
Call us today on for a free quote and on site consultation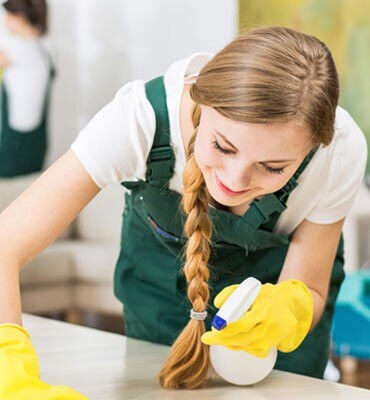 Service Information
Visiting Hours :

24 hours Service

Contact :

07414441797

E-mail :

info@jdhouseservices.co.uk